How do you avoid getting gubbed by the bookies?
It's a question that every matched bettor wants to know the answer to…
In this article, we look at a new innovative solution! It comes as BetConnect start to roll out their new 'Matched Betting Pro' feature. If you want to try it, open an account and join the waiting list via their website.
Matched Betting Pro Benefits
There are 3 strong benefits to using BetConnects Matched Betting Pro:
Minimising qualifying losses
Locking lay odds
No account restrictions
It's a win-win for matched betting, and the bookies are going to hate it. Let us explain why…
Minimal Qualifying Losses:
Losing profit through inefficient matches is a problem for matched betting, especially if the price moves while you're putting the bets on. BetConnect's platform is perfect for matched bettors as you're able to lay bets at the same prices you would back them on a sportsbook. It's a great way to enhance your matched betting strategy and its efficiency. Matched Betting pro allows you to place lay bets without a qualifying loss over and over again.
But it gets better because…
Locking Your Lay Bets:
Being able to lock in your lay bet prices is a real advantage. It's not unusual to find a good odds match, and then lose out whilst actually placing the bets between platforms. Matched Betting pro solves this problem by giving you odds lock functionality on each bet slip (see below). It's in the early stages of release at the moment so join the waiting list via the Matched Betting pro tab on their website.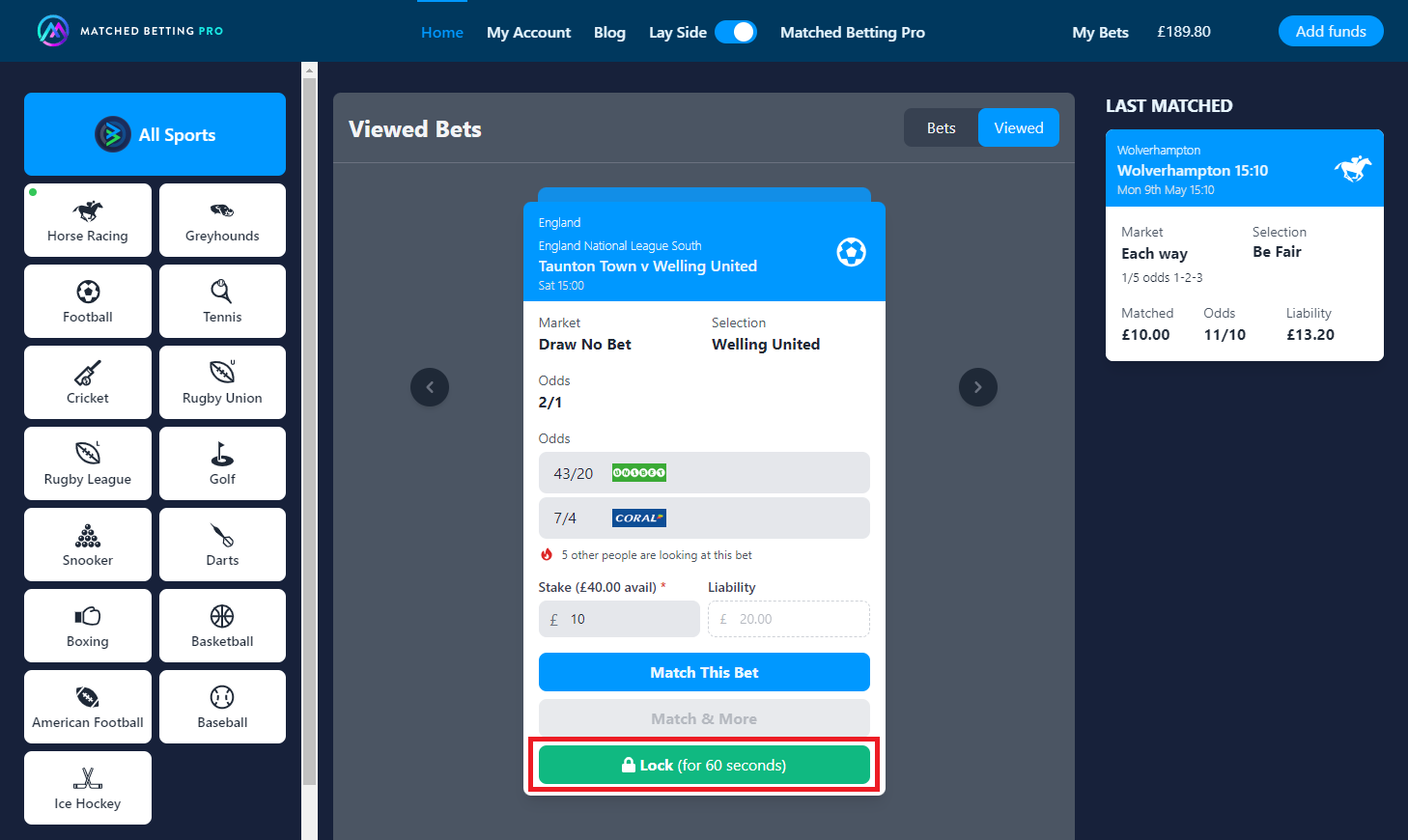 BetConnect will email your registered email once your account is granted access and you'll see this additional feature for bet slips on the lay side.
Just identify a lay bet that coincides with your matched betting offer and then tap the lock button as you place the backside with your designated sportsbook. It gives you a full 60 seconds to place the counter bet, locking the price in the process. There's even a countdown timer on the slip, as you can see below!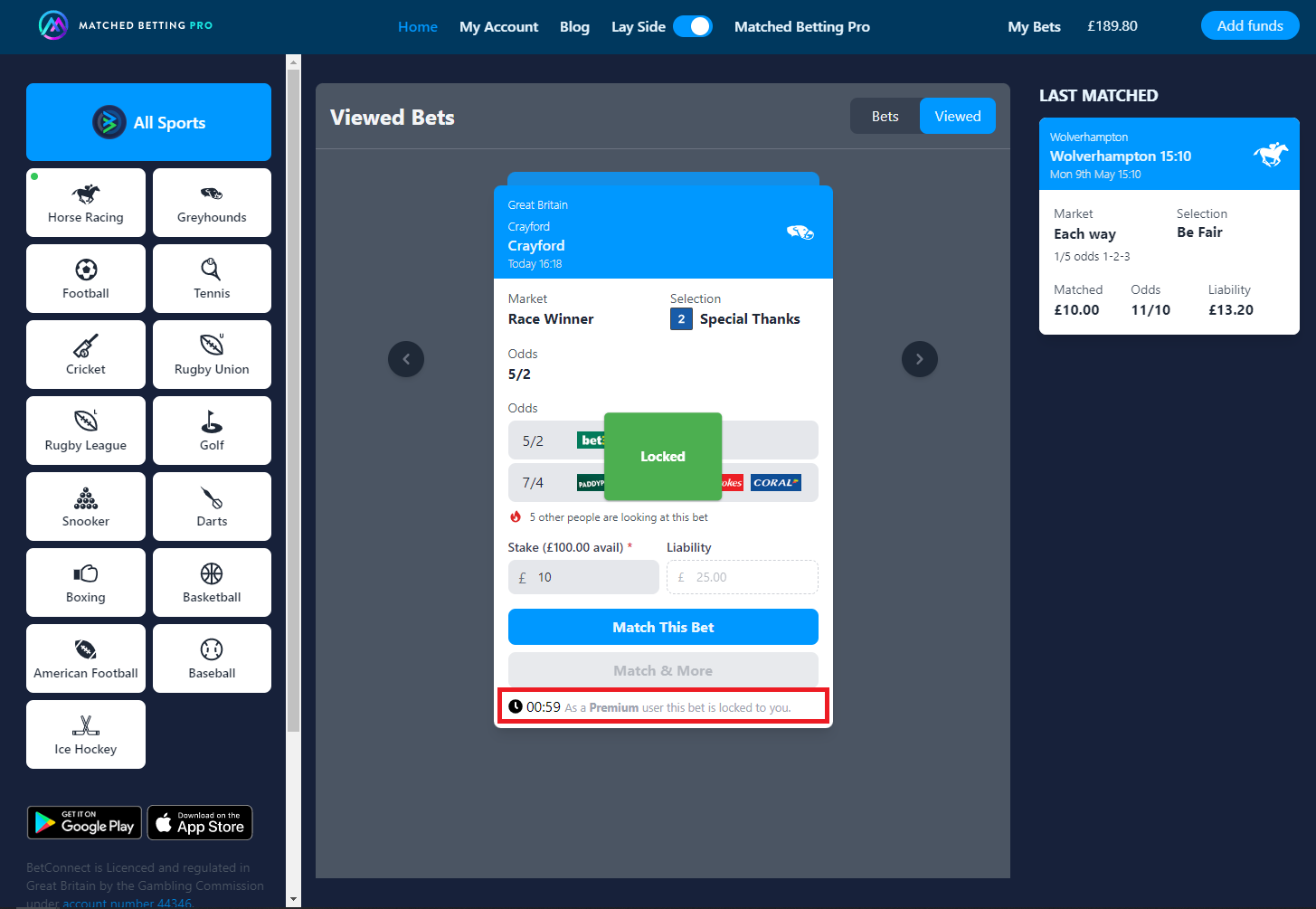 It's an innovative feature that will help many matched bettors get the best prices and avoid being identified as matched bettors by bookmakers. But there's one last benefit worth mentioning…
Avoiding Account Restrictions:
BetConnect doesn't restrict betting accounts like traditional sportsbook operators. Technically, they're a betting exchange, so they don't care who wins or loses. They welcome winners and matched bettors.
So this kind of problem doesn't happen via BetConnect…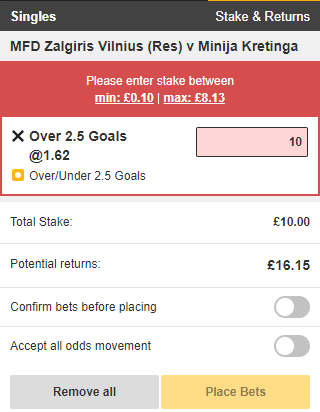 BetConnect's matched betting pro feature helps players avoid being gubbed whilst offering more efficient price matches.
What are you waiting for? Open an account and join BetConnect's Matched Betting Pro list by clicking here.