We know you are busy. Life is always hectic! That's why we've brought in an excellent new feature to improve your matched betting and also save you time.
You can now Opt-In to get daily emails to your inbox with the best daily offers from the calendar. You will see emails just like this one each day: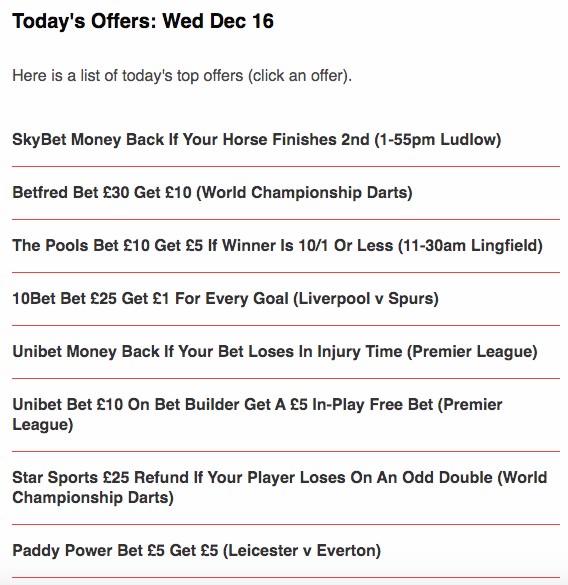 You'll never miss a good offer again. We only highlight the best daily offers. If you like matched betting while "on the go" then this is the ideal feature for you! 
What You Need To Do
Step 1: Go to your User Dashboard.

Step 2: You will see "Check this box to get daily offers to your inbox." All you have to do is tick that, and you're in! Two easy steps and you get the daily offers right into your inbox at 11am each day! 
Pretty cool right?